In the heart of the Midwest lies the Ohio State University College of Engineering.  The school offers renowned programs in technology allowing opportunities for research and real-world experience for its students and professors.  Dr. Kubilay Sertel is a professor in the Electrical and Computer Engineering Department who created a spin-off company called TeraProbes in 2014.  The company was constructed to sell a non-contact metrology solution for high frequency electronic devices.   This machine would inspect the silicon wafers that are used in the manufacturer of computer chips.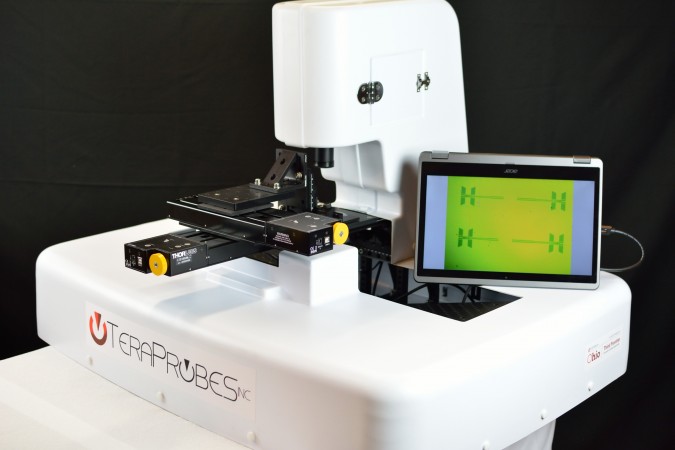 TeraProbes Seeks a Partner
TeraProbes was looking to partner with a firm who had a vast knowledge in engineering disciplines and could take his idea and make it a reality. Northern Lights Solutions was selected to work with them on developing a new enclosure for a silicon wafer test workstation.
Model chosen by TeraProbes

NLS Solving Problems
NLS created the industrial design portion of the enclosure with the intent of creating a piece of equipment that looked at home at Intel.  NLS built the tooling and manufactured the enclosures for them.   This was an innovative and cost effective process in the development of this equipment.
Other designs NLS prototyped